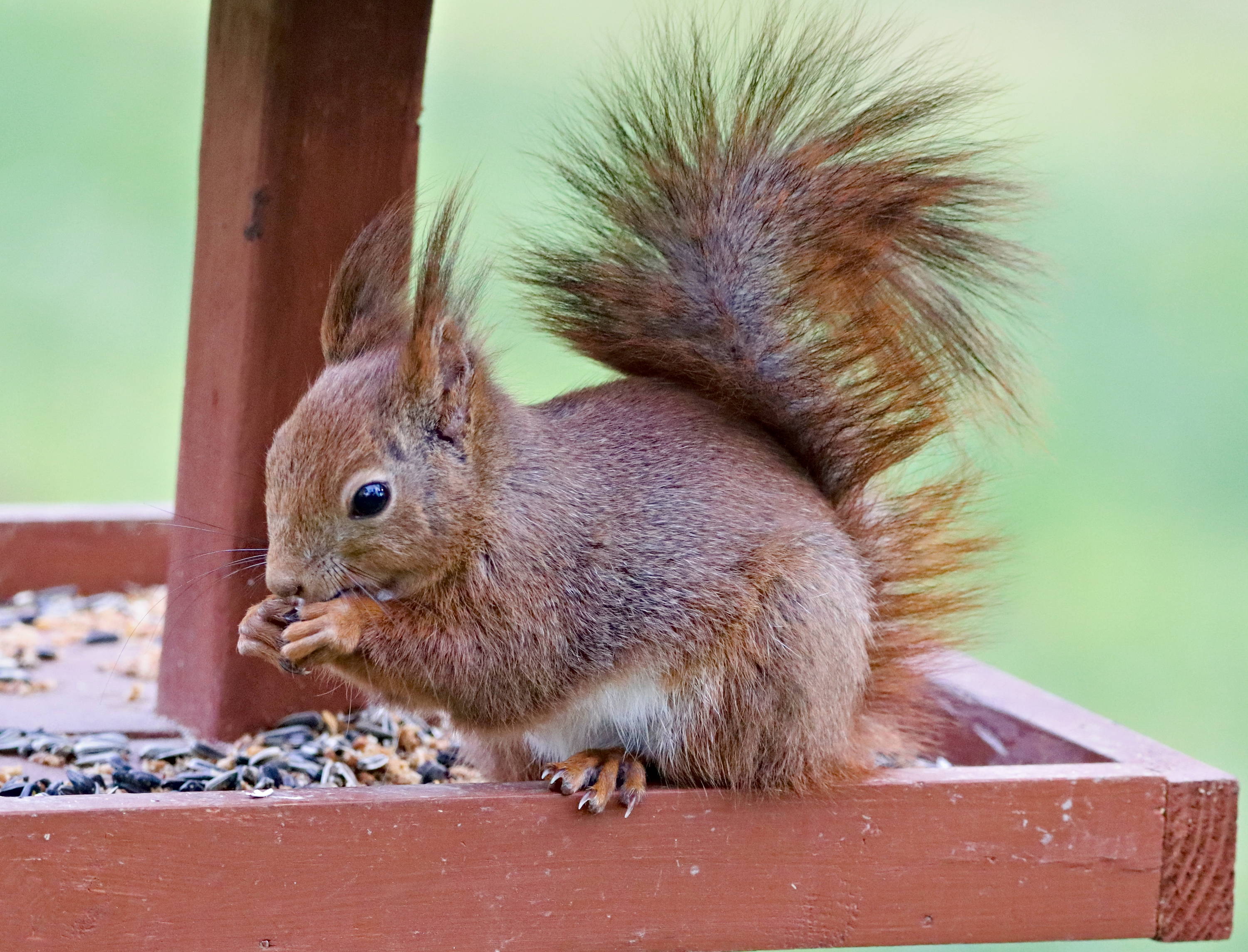 I have been feeding birds for many years and I've learned one thing: those cute, cuddly, and hungry squirrels will never give up chasing bird feed. They will pig out on your bird feeder and leave nothing for the birds. But, there's a way to feed the both the birds and the squirrels, so no one is left behind! A squirrel feeder will keep your squirrel friends happy and away from your bird feeders. Place them away from your birds
Before I get into the top 9 best squirrel feeders, I'd like to mention some of my top 3 picks!
Top 3 Best Squirrel Feeder
9 Best Squirrel Feeders (Tested and Ranked)


Here are my top 9 recommendations for the best squirrel feeders! I'll be going into specifics like dimensions and weight, so if you're short on time, make sure to read those quickly to not miss out on any vital information.
The Durable Bird Proof Squirrel Feeder
Specifications
Dimensions: 14.6 x 8.5 x 7.2 inches
Weight: 4.5 lb/ 2.04 kg
A solid squirrel feeder that's constructed with heavy-duty steel.
Easy to install and cute design

The Durable Bird Proof Squirrel Feeder by Erva Tool and Die is one of the best squirrel feeder. It's easy to mount on a tree and because it's made of steel, it's extremely durable and holds up against the squirrels chewing on the body of the feeder. You can fill the feeder with corn, peanuts, and seeds that your squirrel friends would love and enjoy! Squirrels can easily access the food by lifting up the roof! It's also bird-proof since it's too heavy for the birds to lift up the roof!
You should place the squirrel feeder away from your bird feeder.