How to Choose a Travel Tripod?
Whether you are backpacking in the countryside or traveling across the World, a reliable tripod is the most essential gear. There are a lot of tripods that cater to specific needs for different photographers. However, navigating the market for a travel tripod can be difficult and time-consuming. As a professional photographer, I have traveled to countless destinations, searching for the most mesmerizing landscapes to photograph for the last 10 years and have had my fair share of reasonable unreasonable mistakes. I have probably spent several thousand dollars on tripods that I thought were good for traveling. Turned out that some of them were poorly built or too heavy to carry around. They are now sitting in the back of my closet, collecting dust. As you can guess, I never leave my tripod at home, it's just as important to me as my I.D. Sometimes, you get inspired to photograph when your plans were to just go on a walk, drive around or a sudden change in weather inspired you to take your camera out. You can image how important your camera and your tripod can be during moments like this.
---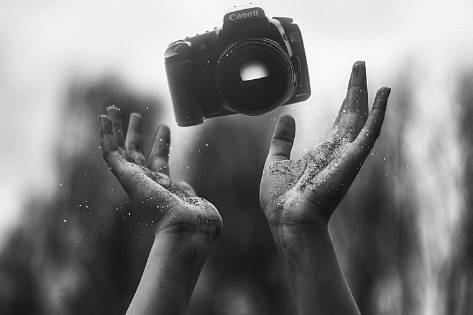 What is the Purpose of a Travel Tripod?
A travel tripod helps makes traveling much easier, as their compact design are specifically designed to be travel-friendly due to their lightweight feel. In order to capture the sharpest image possible when travelling, a travel tripod is essential, as it provides a stable and hands-free base for your camera to rest upon. A tripod consists of three legs and a head, which is the part that is attached to the camera. A tripod allows the photographer to be able to take photos without having to hold the camera, which can lead to shaky photos.
Traveling can present its own problems when it comes to photography. Regular tripods tend to be too heavy and bulky to carry around in your backpack or suitcase. A travel tripod allows you to able to pack as much as possible into your bags, allowing you to utilize space effectively. There's no way around a tripod. It's absolutely necessary, especially if you are serious about photography. Don't do a rookie mistake like I did once (I see beginners do this all the time) and put your precious camera on a park bench, on top of a garbage can, and on public stairs potentially risk ruining your precious gear.
Monopods are another alternative to tripods. Monopods only have one leg and can be very useful for hikers as they can double as hiking or walking sticks. This might be helpful for those who do not want to carry around the extra weight of a tripod and can function perfectly with a monopod. There's no need to buy a monopod, as there are tripods on the market transform themselves into monopods.
Why You Need a Travel Tripod?
A travel tripod will be really useful when you're trying to get a clear shot of the Eiffel Tower on a windy day or when you're standing on the edge of the Grand Canyon on any regular day. When photographing at night or in situations with low lighting, a tripod gives you the possibility to adjust your shutter speed for longer on your camera and use a lower ISO, which results in professional and higher quality photo despite the poor lighting.
A tripod that is designed for travel will help you open up your creativity on-the-go. A tripod is essential for astrophotography, long-exposure shots of water, light trails of the city, and time-lapse videos. You need a steady base and a reliable tripod to carry out more advanced photography techniques, and a tripod deems to be useful for this. A tripod allows for you to set up your camera at the angle and height that works for you. This will help you approach the framing and composition of your photos from a more critical lens.
The biggest benefit of a travel tripod is that it allows you to save time while setting up your tripod effortlessly. Travel tripods help avoid blurry photos by keeping your camera stable, rather than just using your hands or an unreliable surface which will lead to poorer quality photos and can damage your expensive equipment.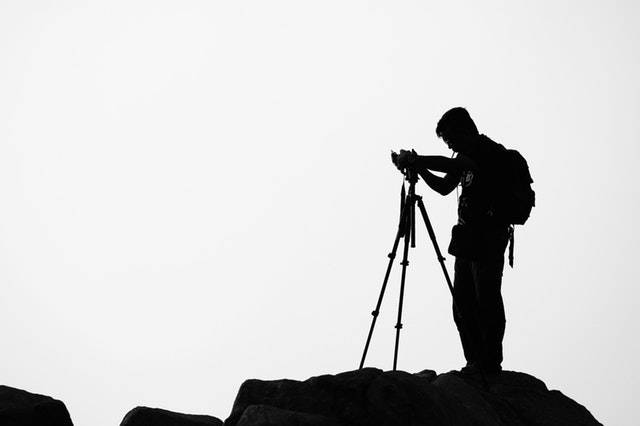 ---
Tips for Choosing the Right Travel Tripod
Cost, height, and weight are the most factors while deciding which tripod to buy. Here are the reasons why:
You can definitely buy professional travel tripods starting from 75$ all the way up to 350$, depending on the material. More expensive tripods are made of advanced material, like carbon-fiber that is easier to carry around without compromising the quality. Aluminum tripods are also another good option but are heavier than carbon-fiber travel tripods. At first, the weight of an aluminum tripod may not seem like a problem, it can become hard to carry on longer trips. The Professional M-Pro Series Aluminum Tripod M7 is one of the best choices for aluminum travel tripods as they are made to feel relatively lightweight for heavier equipment. This tripod is especially good if you plan on driving a lot or walking short distances. It won't make you feel like leaving your tripod at home, like many other aluminum tripods do, while supporting heavier cameras and lenses. This tripod also transforms into a monopod for those who like this feature. It can help reduce some of the weight of the tripod when hiking.
Height, when folded and extended, is an important factor when buying a travel tripod. You must be considerate of the height when it is folded so it could fit your backpack. It is recommended to get a travel tripod that folds up to 21 inches as this will fit in most backpacks. However, you can easily find excellent travel tripods for less than 15 inches when folded, if you really want something extremely compact. It is important to take note that most good quality travel tripods should not extend past 69 inches when extended, so to not compromise on the portability. And you want to avoid anything under 50 inches when extended, as it would force you to have to bend over while photographing, which can be extremely uncomfortable and bad for your back. A compact and sturdy tripod that is lightweight will make you want to get out and photograph more!
Weight is a serious consideration when deciding for a travel tripod! This is important for photographers going on hikes or backpacking in the outdoors where bringing the least weight is necessary. Travel tripods that weigh under 3.85 lbs are highly recommended, as they will be light enough to carry around. For traveling, it is recommended to pick tripods that come with the head as a single unit. The tripods that are mentioned in this article all come with the head, so that is one less thing to worry about. A lower weight means that the tripod is easier to travel with, whereas a heavier tripod will most often stay at home. That is why carbon-fiber tripods are recommended, even though they are a little more expensive. Carbon-fiber tripods, like the Professional Z-Series Carbon Fiber Tripod Z699C is particularly light for its weight, but it does not comprise on the quality making it an excellent choice for a sturdy travel tripod. It's executed in an excellent manner and it does not cost a fortune like many carbon-fiber tripods can. This tripod can also be converted into a monopod for those prefer using this over the tripod, which is a nice feature to have when hiking long distances.
There are other features that can be considered while looking for travel tripods. A level horizon is preferable feature, so a built-in bubble level will help keep it from tilting stage left. Most good quality travel tripods, like the ones honourably mentioned in this article will include a horizontal bubbly level, as this can tremendously help level your photographs. Choosing between a flip style ,or twist type is completely personal choice. The flip style can be a sturdier lock and quicker to manipulate in a hurry, but they require more elbow grease and can be harder to use with cold hands (nothing gloves can't fix). The twist type takes a little longer to lock or unlock but you can use your whole hand when twisting. This is a completely personal choice and will not affect your photography skills.
Travel Tripods for Smartphones and GoPros
You can get good quality travel tripods that can be used for smartphones and GoPros and compact digital cameras. You could always get an adapter to mount it to your regular tripod, but this can get tiring and quite annoying, as it could make you lose precious time away from photographing. The Compact SC Series Fiber Mini Tripod SC-1 is a lot more convenient than the adapters. It barely takes up space in my backpack and it's good for those lazy days when I feel like taking photos on my smartphone. Mini tripods, like the one mentioned above, are extremely lightweight, sturdy, and versatile as they are good for smartphones, compact digital cameras, and GoPros. Another bonus of this tripod is that it is made of carbon fiber, which provides an extremely lightweight feel and durability.
General Tips for Traveling with a Tripod
As stated in the TSA guidelines, tripods can be carried on flights in carry-on bags or checked bags as long as it meets the requirements of the airline. It may happen that an inspector may ask you to check-in your tripods, as it can be considered as a weapon. It happened a few times to me, so now, I always call the airline before flying and have a plan in case I need to check-in my tripod. I would advise always having your camera in you carry-on to avoid theft and damages. While visiting certain locations such as museums, monuments, government or religious buildings, the use of a tripod may be forbidden. Always call ahead as you do not want to risk having your plans ruined or your tripod confiscated. It is important to take care of your tripod while traveling. It's always a good idea to wipe your tripod with a washcloth after going to dusty, salty, rainy and muddy locations. As part of my yearly cleaning routine, I remove the collected sand and dirt by unscrewing the joints of the tripod. This helps extend the life of my tripod while keeping it in a pretty good condition. I have tripods that look brand new even though they are 10-year-old.
Just make sure that whatever travel tripod you choose, it fits the criteria of being compact, durable, lightweight, sturdy, and versatile. More important than anything, it should make your life easier while photographing and traveling. You want to feel excitement while traveling with your tripod, not exhaustion because it is too heavy and bulky. It is a shame when photographers leave tripods behind because they are not made to be carried around.
---